Sales enablement workbook
How to achieve consistent storytelling across your sales org
Your customers rely on content to give them the information they need, but most companies struggle to create effective sales content. In this guide, learn how you can lead your organization to creating an effective sales enablement program with consistent storytelling across your sales org.
1

Content creation concepts and processes with a checklist to audit your current program

2

Data on the importance of content and brand consistency

3

Templates to quickly create sales enablement materials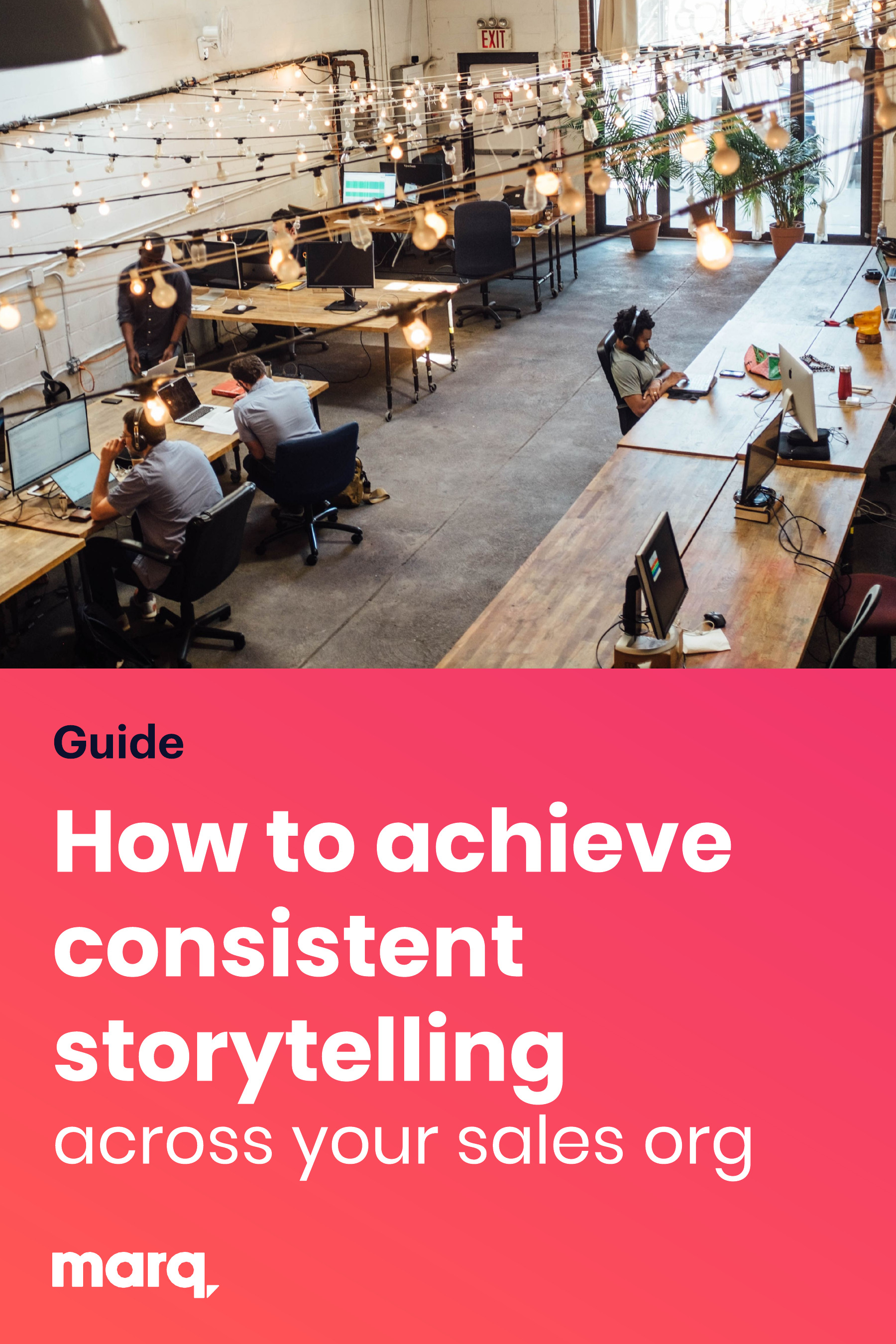 Develop a sales enablement program with relevant, personalized content that is easy for sales reps to find and closes deals.